Should you buy an integrated solution, best-in-breed, or build in house?
Being a business owner myself, and speaking to other team leads, I know that there is always this question: When we buy new software, should we buy an all-in-one, integrated solution?
Should we go out to different vendors and source separately?
Or, should we build it in-house, and make it our competitive advantage, or even an in-house innovation if it uses some element of AI? Here is how I think about this question as a business owner, and a solution provider.
Would you buy a boat that's also a car?
I once saw a boat that was also a car. It looked cool, and I thought, what a great idea! You can store it at home, easily drive onto a jetty, no need to make two large purchases and maintain both (perhaps just walk or use a bike to get groceries or visit a friend). Made so much sense! So, I asked a boater friend if he'd consider it. He said, "Not really, but if you want a sh*tty boat and a sh*tty car all in one, then feel free to buy one."
He was right. Expecting a James Bond type of vehicle available in the mainstream isn't realistic, most likely you'll end up with a gimmick.
What you think you are getting: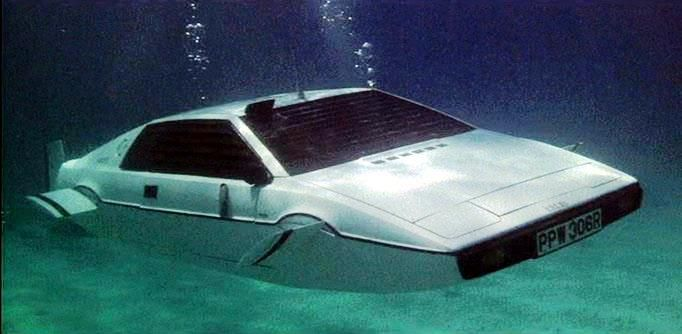 What you are actually getting:
Case study: How buying best-in-breed helped us save 50% of our subscription costs
I remembered my friend's snarky comment again when we were trying to fully utilize all functionality of a mainstream CRMs/marketing automation solutions.
It was incredibly powerful. You could do sales pipeline management, landing pages, marketing automation, and web page analytics. You could even host a blog on it. You might have guessed the name. But working with it was so painful that we ended up wasting a lot of time problem solving. Ultimately, we had to buy other pieces of software that specialized in one aspect each. It was a breeze to use them, and we got amazing results straight away.
Last month, we finally pulled the plug and stopped using this system. Now, we use Pipedrive for sales pipeline management, Autopilot for marketing automation, Unbounce for landing pages and Google Analytics for web page analytics.
Each solution is best-in-breed and easily connects to the others due to how technology is built today. It can be inconvenient to keep track of these connections and make sure that nothing breaks, but we monitor our metrics weekly, so we can quickly spot any issues. Most importantly, we are getting more done faster because each solution does what it is supposed to do exceptionally well.
And since we aren't in the business of building CRMs, even though we could build our own version, we have never even considered the build-in-house option. Just because you can, it doesn't mean you should.
Why we decided to offer a best-in-breed solution
Similarly, our own solution Thematic was designed to be best-in-breed for customer feedback analytics.
It's easy to add a simple analytical feature into any platform (just show a word cloud!) or let users enter their own topics. But it's extremely difficult to automatically analyze text comments and present it in a way that answers questions.
Despite 15 years of expertise in NLP and ML, it still took us several years to build a solution that produces accurate results. And only by working closely with dozens of customers we were able to see which visualizations really answer questions, and which simply display data.
Of course, an in-house team of data scientists, product managers and software developers could build something similar, and we have written about how to achieve this, but in the long run, it will always be cheaper to buy.
We could have added surveying capabilities to Thematic, but we know that there are hundreds of other solutions already out there. And there's a huge amount of knowledge that goes into designing great workflows for survey collection. So by creating integrations into tools like SurveyMonkey, SurveyGizmo, Qualtrics, AskNicely, Delighted, and many others, we are enabling our customers to get the best functionality possible.
The 3 lies that salespeople tell to encourage you to buy an integrated solution
There are many misnomers that encourage people to buy an integrated solution, driven mostly by large companies whose interest aren't always aligned with their customers:
1. You won't need to manage separate vendors. You'll only have to negotiate once.
The reality is that it's not that difficult to manage a vendor relationship, if that vendor has customer friendly terms.
2. You'll have difficulties with data flow between the systems.
It's not that difficult to integrate modern solutions. Only outdated solutions don't offer APIs, and the most advanced ones make it easy to sync data. In our case, two of our solutions integrate directly, and we use Zapier to connect the others.
3. You'll save money because we won't charge you extra for this functionality.
Ultimately, if the functionality isn't delivering, you'll waste money. For us, this meant having to pay a software developer to design landing pages, because the promised included functionality was extremely basic.
When large companies get it right
These arguments might sound that I recommend to only buy from smaller vendors. This is not the case. After all, we use Google Analytics, which is produced by a giant company. It's really about the product itself and its capabilities.
In fact, it is just as difficult to build a new product or functionality that works well if you work for a small company, or a large company. All large companies start with a very successful core product. As they grow, they proceed to building other products, some successful, some not so much. Thinking about all the products Microsoft produced for example. PowerBI is a huge success. Microsoft phone not so much.
Opening up their APIs or integration possibilities via app stores make it easy for their customers to find a solution that truly delivers. And that's when they get it right.
How to avoid a dashboard hell
There is one other concern that companies have. Every single tool that they buy now has its own dashboard/report. Because each one analyzes data differently, you end up with conflicting data, questions and discussions that waste time. You also might want to combine data from different sources into a single view, which is tricky.
What's the answer? How can you build a dashboard that rules them all?
My recommendation is to use an independent provider. You should import just the right amount of data to present the overall views. At Thematic, we use Google Sheets for our key metrics. There are other solutions, such as analytical platforms PowerBI, Tableau, Looker, or dashboarding solutions like OneMetric.
You can still use each solution's specific dashboard and reporting to answer complex questions that they are built for. For example, we use Google Analytics as the source of truth for our website data.
The answer to your best solution is simple
So, should you buy an integrated solution, best-in-breed, or build in house? Others might say that it depends. They will give you a list of advantages and disadvantages for each option.
But my answer is clear: Buy best-in-breed, seek out customer-centric companies (large or small) that make integrating with them easy. Don't waste your time and money building something in-house that's not in your core business.

And by all means, don't build an integrated solution in-house, or you'll end up with this: