Thematic is a G2 high performer!
We're delighted to announce that we have been named a High Performer at G2.com for three categories: Feedback Analytics Software, Text Analysis Software and Enterprise Feedback Management.
To be named a High Performer, Thematic has received higher ratings from verified user reviews compared to other providers in the Feedback Analytics and Feedback Management categories.
Quality of support and ease of use are some of our core strengths - we're currently rated as easiest to use in the Text Analytics Software category.

By transforming feedback data into actionable insights, Thematic empowers teams to solve problems and seize opportunities. Feedback is unified, analyzed and explored in one central platform, enabling companies to better understand customers and prioritize what matters most.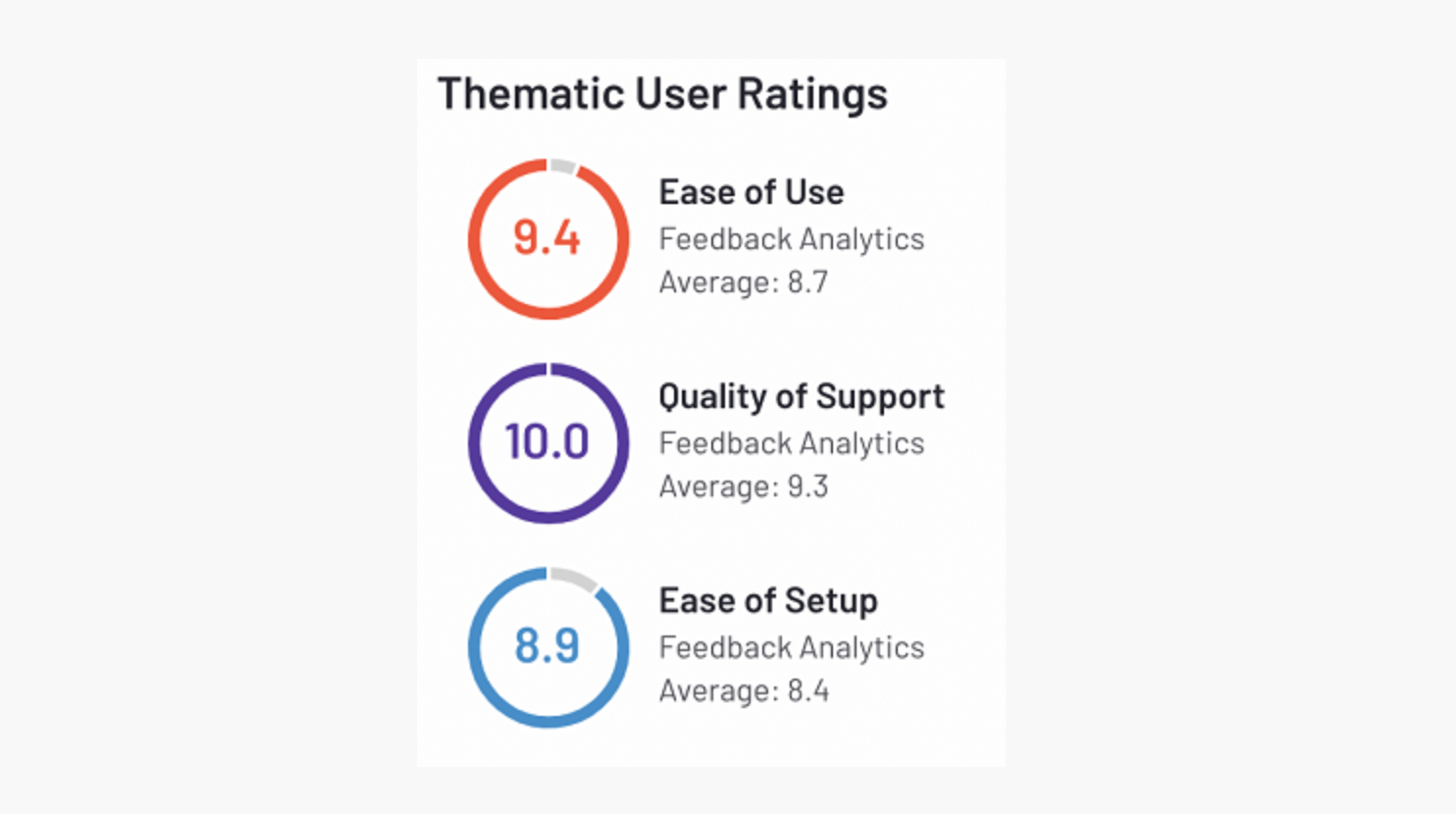 Here's what Adeline had to say about Thematic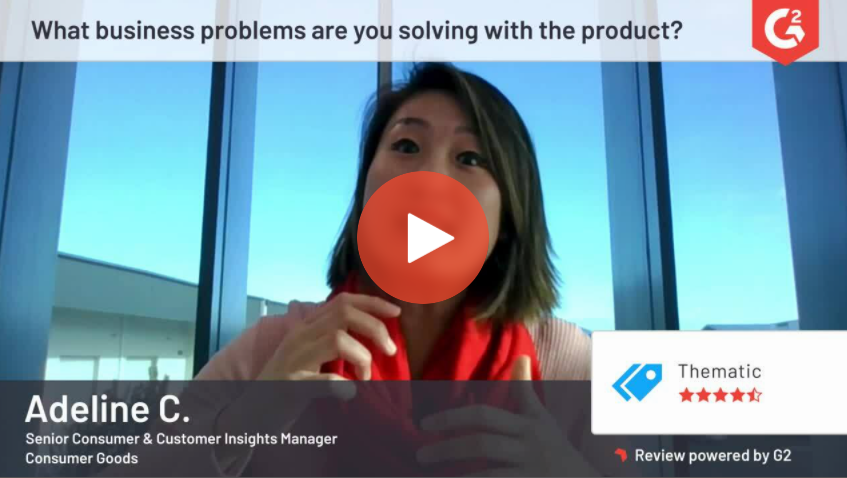 We're pleased to see our G2 reviews reflecting the real-world experience of our customers. They are testament to the value delivered by our text analytics platform, the support from our customer success team and the advantage our customers get from being able to add their own expertise.
Here's what a few of our customers had to say in their reviews:
"After speaking with several players in the space, Thematic jumped to the top of my list for several vital reasons.
- Team: Austin and the team were always very responsive to my requests and worked with me on a plan to meet my unique needs
- Ease of Use: I was up and running on the tool within 15min, with only a couple of questions here and there as I dove deeper into the functionality.
- Time to Insight: Their AI model does a great job to jump-start your categorization model with the ability to merge, tweak, add new themes quite easily
- Open to Feedback: Not only does Thematic allow you to listen to your customers, but they live that value every day by actively engaging their end customers (YOU) on how they can make the product better.

Highly Recommend Alyona and the Thematic Team.
--Chris Jones, Head of Member Experience at Levels
"Thematic empowers us with information to help make the right decisions, and I love seeing themes as they emerge. We get real-time signals on issues our customers are experiencing and early feedback on new features they love.
I love looking at the week-over-week breakdowns and comparing segments of our audience (market, tenure, etc.) Thematic helps me understand what's driving our metrics and what steps we need to take next."
--Emma Glazer, Director - Dasher Marketing at DoorDash