Product update: Slack analysis
Thematic users are now able to analyze messages from Slack!
In Slack, it can be hard to keep track of the large amount of messages, questions, and requests coming in. Consistent issues and opportunities can just get lost in the noise.
We're happy to say that Thematic is now able to integrate and analyze the text within a specific Slack channel to uncover the sentiment and themes of each message.
You can filter out general chat and quickly identify arising themes, as well as track the related sentiment.
Hook up the Slack channel you use for product feedback and find out how themes are changing, dig into contextual details, and use intuitive reporting tools to see volume, impact and more.
To get started, navigate to the right-hand menu and select Manage integrations.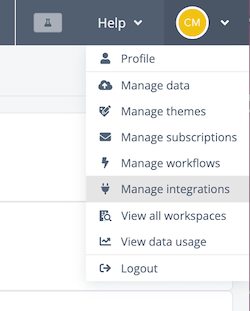 Scroll down to find the Slack integration, and click Connect.

This will open up a new window so you can confirm the connection between Thematic and Slack.
To add Thematic to the channel you would like to process, type the following in a chat inside slack:
/invite @Thematic #<channel_name>
Replace <channel_name> with the channel name you want Thematic to integrate with.
Then create a new dataset, set Slack as the source, and select the channel you invited Thematic to: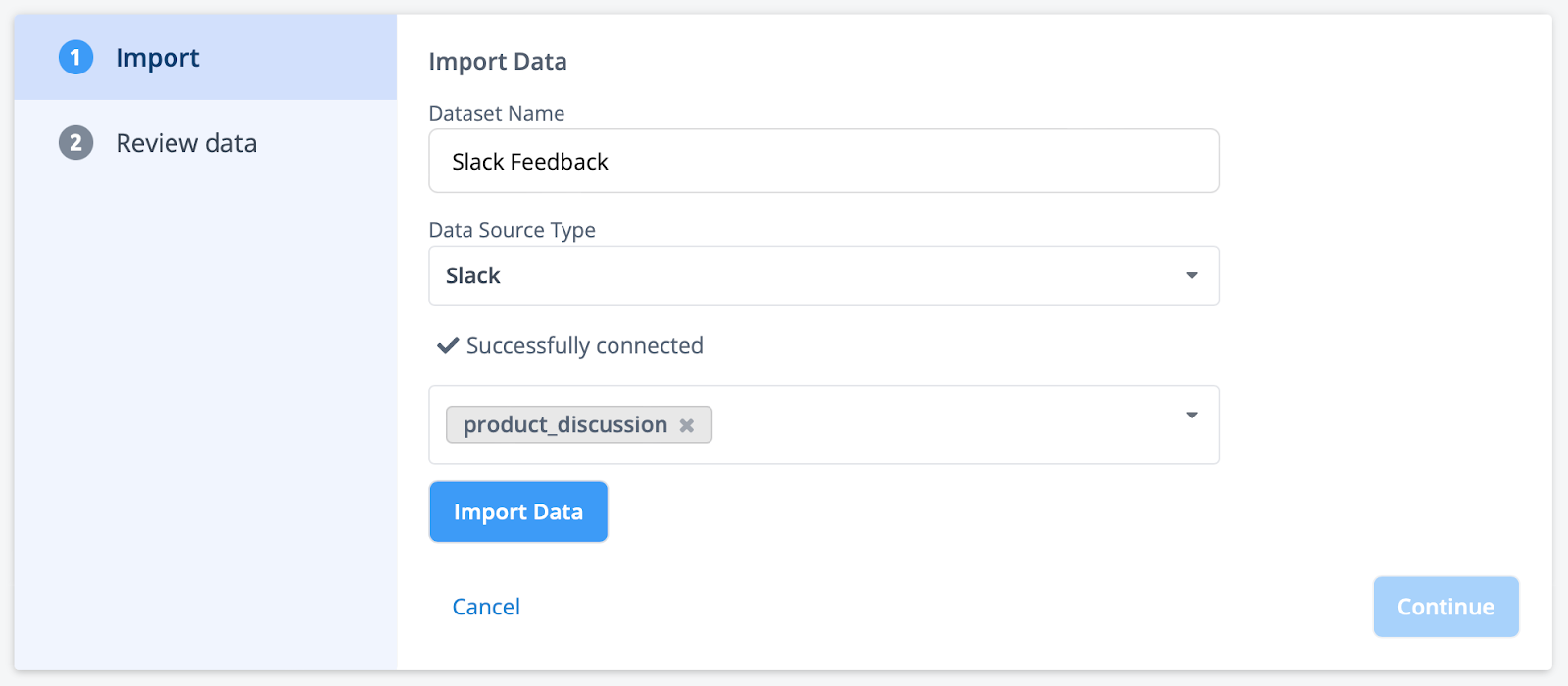 Once this is set up, we'll analyze new Slack messages daily. You can repeat this for as many channels as you'd like to analyze!
Check out our Slack integration the next time you login to Thematic, and feel free to reach out to Thematic at any time for assistance.
Join our Slack community where you can leave feedback on these features, and ask questions about them to the wider community and Thematic staff.