What Are The Best Qualtrics Competitors And Alternatives?
Are you looking for Qualtrics alternatives? Is this because the features are not a good fit? Do you find it difficult to use? Or is the pricing the issue?
In this article we'll analyze the pros and cons of the key Qualtrics competitors to help you decide which is the best experience management solution and the best survey tool.
We recently did a little digging into thousands of public reviews of the top 10 survey solutions using Thematic's text analytics. Our software codes customer feedback, allowing us to compare the key pros and cons of Qualtrics alternatives.
As we walk through each of the top competitors to Qualtrics, we'll share the insights Thematic discovered analyzing the public reviews of each survey solution.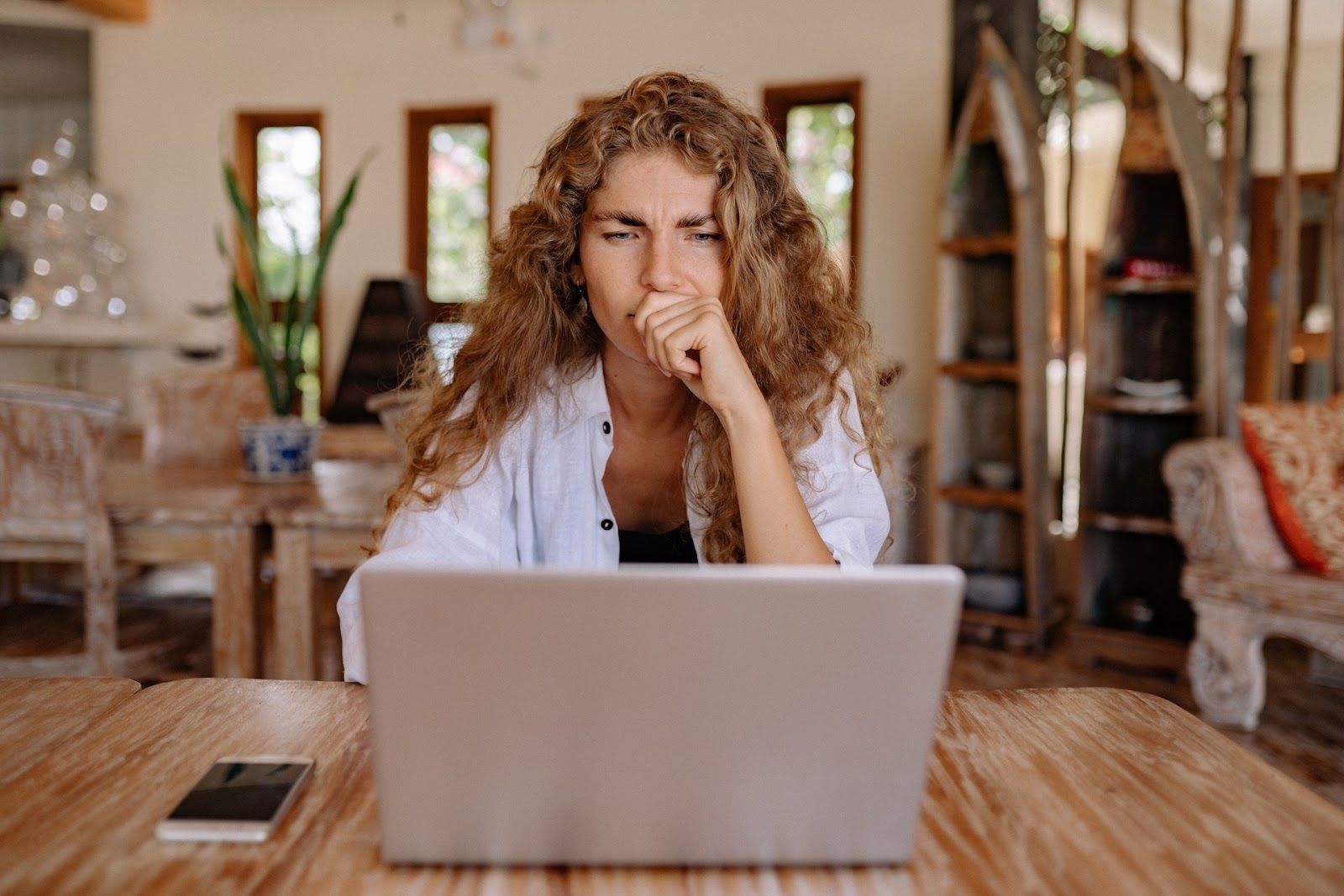 What is Qualtrics?
Qualtrics is a popular experience management solution which allows users to create and analyze customer and employee surveys. Qualtrics is best known for its advanced surveying features which include specialist templates for employee, product, and customer experience management.
Why you might choose to buy or stay with Qualtrics
According to our research, Qualtrics users are most likely to use the platform to design customer experience surveys. 5% of Qualtrics users highlighted how professional the Qualtrics questionnaires looked, compared with 2.7% of other survey tool users. And when it comes to setting up and implementing the solution and Qualtrics' research and analysis tools, the online survey tool scored about the same as its competitors.
When it comes to functionality, compared to similar solutions, twice as many reviewers commented on the number of features Qualtrics has. It's a versatile solution that has great dashboarding and statistical analysis capabilities. It also has a lot of customization and self-service tools.

Blue = Qualtrics | Orange = All other solutions

One of the biggest positives reported by Qualtrics users was their "great customer service". This was mentioned by 51.5% of respondents compared with 41.3% of respondents using other survey tools.
Reasons for not using Qualtrics
Ease of use and need for training
According to our research, Qualtrics had the highest percentage of negative reviews that mentioned "user experience". People said that the software wasn't intuitive and required training to get the most out of it.

Too expensive
Some find that Qualtrics is an expensive solution compared to its competitors. Pricing is only available on request, but budget for $1,500 per year for their basic Research Core 1 package.
As a customer experience management solution, Qualtrics is not as expensive as some of the alternatives, but you need to use all of the features to make it worthwhile. And as mentioned above, this requires training.
Limited text analytics functionality
While overall, Qualtrics has great features, it is lacking when it comes to text analytics. If you gather a lot of text feedback from your customers via surveys or other means, this feature is critical. Qualtrics has a TextIQ solution, but it either produces very generic categories, or requires a lot of manual input to create tagging rules and then maintain them as more feedback is added.
Depending on why you might be considering alternatives to Qualtrics, the following options might be useful. Here's our list of the top 10 best Qualtrics competitors, with the full analysis & breakdown of each below.
Top 10 best Qualtrics competitors & alternatives
GetFeedback
Alchemer
SurveyMonkey
Typeform
SurveySparrow
Salesforce Surveys
Zoho Surveys
Thematic
Confirmit
Medallia
Qualtrics competitors & alternatives that are easier to use
1. GetFeedback
GetFeedback is a feedback platform owned by SurveyMonkey. It's designed to help businesses to improve response rates thanks to its ease of use and attractive ready-made survey templates.
Pros
In our analysis of survey tools, respondents were significantly more likely to rank GetFeedback as easier to use than other survey tools. 16.9% of Getfeedback users mentioned "ease of creating surveys" compared with just 6.9% overall. Users also ranked their survey templates highly.

Probably the major advantage of GetFeedback is its Salesforce integration which was actually mentioned four times more often than for other survey tools! According to their website, that's because GetFeedback is "the only CX solution purpose-built for Salesforce". While Qualtrics does also offer Salesforce integration, GetFeedback clearly has the edge here.
Cons
When it comes to the negatives, GetFeedback doesn't have any major red flags. Our Thematic analysis revealed that the number of users reporting negative feedback for customer service, reporting and analytics and pricing is about the same as for other survey tools. Compared to Qualtrics, it's worth mentioning that GetFeedback has limited customization and has been described as "too simple" by users.
Pricing
GetFeedback offers accessible pricing plans making it cost-effective even for small businesses. Their Professional package costs $50 per month for a single user and includes 1000 responses each month.
Summary
A budget-friendly alternative for creating simple surveys.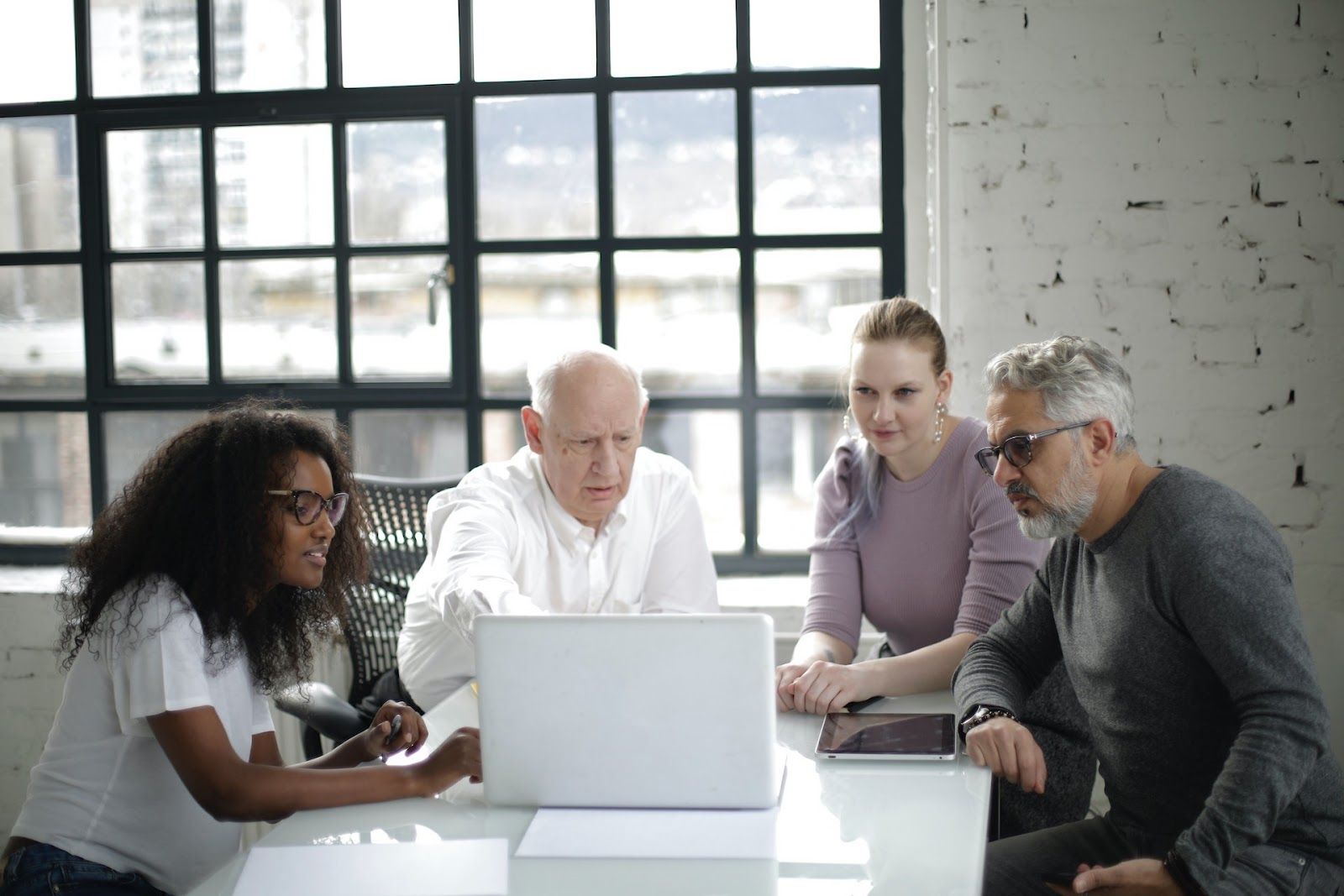 2. Alchemer (formerly SurveyGizmo)
In Alchemer, users can use templates or create surveys and online forms from scratch and build detailed insights reports.
Pros
One of Alchemer's key strengths is that it's easy to get started. "Setup and implementation" was mentioned in positive terms by 65.5% of respondents. Alchemer offers a good user experience, which was mentioned by 77.4% of respondents. And the platform's customization capabilities were mentioned by 27% of respondents. Our research also showed that Alchemer made it easy to create surveys compared to other platforms.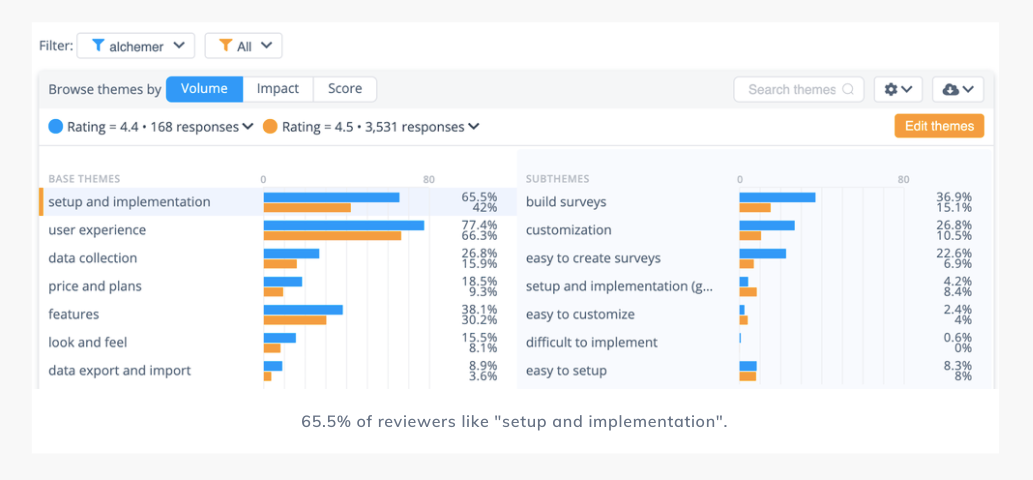 Cons
The main drawback for Alchemer is pricing which was mentioned by 19.6% of respondents compared to a smaller 11.8% for the other survey tools. Respondents also said they wanted better editing capabilities, and 6% of respondents talked about bugs in the platform compared with only 1% of respondents for the other platforms.
Pricing
Alchemer pricing starts at $49 per month per user for the Collaborator package offering unlimited surveys and responses.
Summary
Great user experience and easy to set up, but pricing is a little higher than other similar tools.
3. SurveyMonkey
SurveyMonkey is designed to help even novices create surveys easily and quickly. Unlike Qualtrics, SurveyMonkey has limited analytics capabilities.
Pros
In our analysis of customer feedback SurveryMonkey scored highly on user experience, and they also came in second for "setup and implementation" just behind Alchemer. Other positive themes in the reviews were "data collection", "build surveys" and "easy to create surveys", suggesting that the platform makes it easy to collect customer feedback through its accessible survey builder.
Compared with Qualtrics, SurveyMonkey has the edge when it comes to integrations. In total is has more than 100 pre-built integrations ready to go. It can also call on two decades of data for better machine learning compared with just 5 years for Qualtrics. While Qualtrics' AI usage is focused on analysis, SurveyMonkey uses AI throughout the survey-building journey. This helps users create better surveys that deliver actionable results.
Cons
When it came to drawbacks, respondents felt strongly about pricing with 24.2% talking negatively about this compared with 11.8% for other survey tools. Respondents were also almost twice as likely to say that SurveyMonkey was "expensive" compared with other platforms.

Other comments highlighted the "look and feel" in reference to SurveyMonkey's logo and branding which can make surveys look less professional.
Pricing
SurveyMonkey has a range of plans which start at $75 a month for their Advantage Business plan with 3 users.
Summary
Very easy to create surveys, although some consider it expensive and analysis and reporting options are very limited.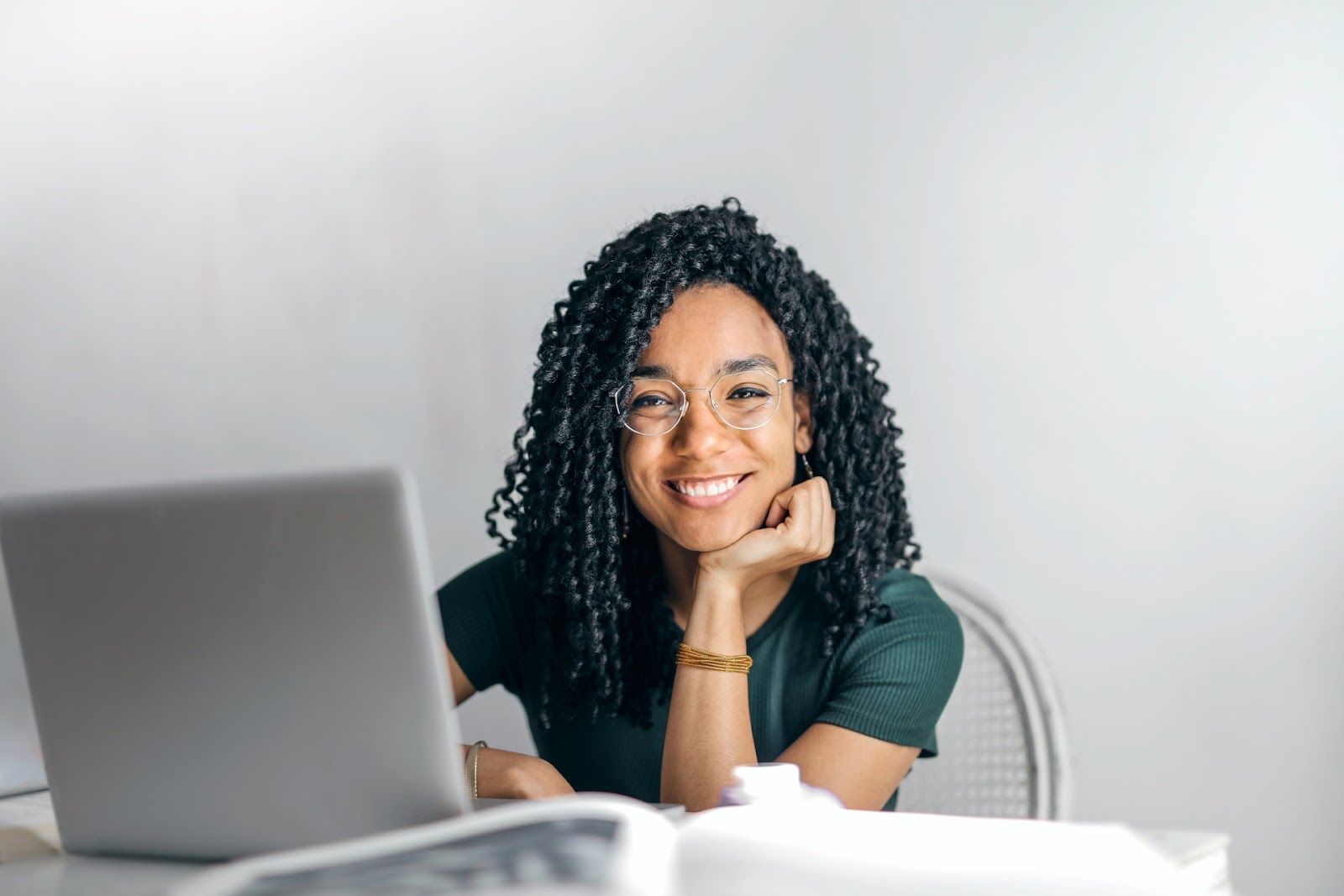 Qualtrics competitors & alternatives that are not as expensive
1. Typeform
Typeform makes it easy to design custom web forms and surveys. Overall Typeform's offering is more limited than Qualtrics with only basic analytics and reporting capabilities.
Pros
Typeform is great for customisable survey templates. Compared to Qualtrics, it's a very inexpensive solution for creating customer surveys without any third party branding.
Typeform is also a winner when it comes to creating questionnaires in different languages. It offers translation into 24 languages for questions, messages and errors. Qualtrics does support multiple languages per survey, but it doesn't have any default translations.
While neither Qualtrics or Typeform are particularly known for their integrations, Typeform has an interesting feature that allows you to take payments directly and integrates with Zapier. Qualtrics is far more limited; integrations with Salesforce and other common platforms are paid upgrades not included with the standard license.
Cons
Typeform does not have the extensive reporting and analytics tools you can expect from Qualtrics.
Pricing
Compared with Qualtrics, Typeform is an inexpensive customer survey solution. The basic plan costs $30 per month. There's even a free version for very light users which includes up to 10 answers per month and typeform's with up to 10 questions.
Summary
Limited analytics and reporting functionality, but inexpensive and easy to use for online surveys.
2. SurveySparrow
SurveySparrow is a relatively new customer and employee experience management tool specialized in highly-engaging and mobile-friendly surveys. SurveySparrow offers NPS surveys, offline and chat surveys as well as classic online forms.
Pros
A standout feature of SurveySparrow is their conversational UI which enables you to deliver a chat-like experience instead of the traditional online survey format. According to the company, this increases survey completion rates by 40%.
Other highlights include their offline survey options which allow businesses to collect feedback from anywhere at any time. SurveySparrow is also designed to be very easy to use and is fully optimised for mobile devices.
Cons
As with many of the alternative survey tools listed here, SurveySparrow has limited analytics and reporting features compared with Qualtrics. Users have also mentioned difficulties accessing customer support and limited customizations.
Pricing
SurveySparrow also offers accessible pricing compared to Qualtrics, with a simple free plan available which includes up to 50 responses a month. Their paid plans start at $30 a month for up to 300 responses a month or $29 per month for 2,000 responses.
Summary
Great for creating engaging, user-friendly surveys for mobile devices.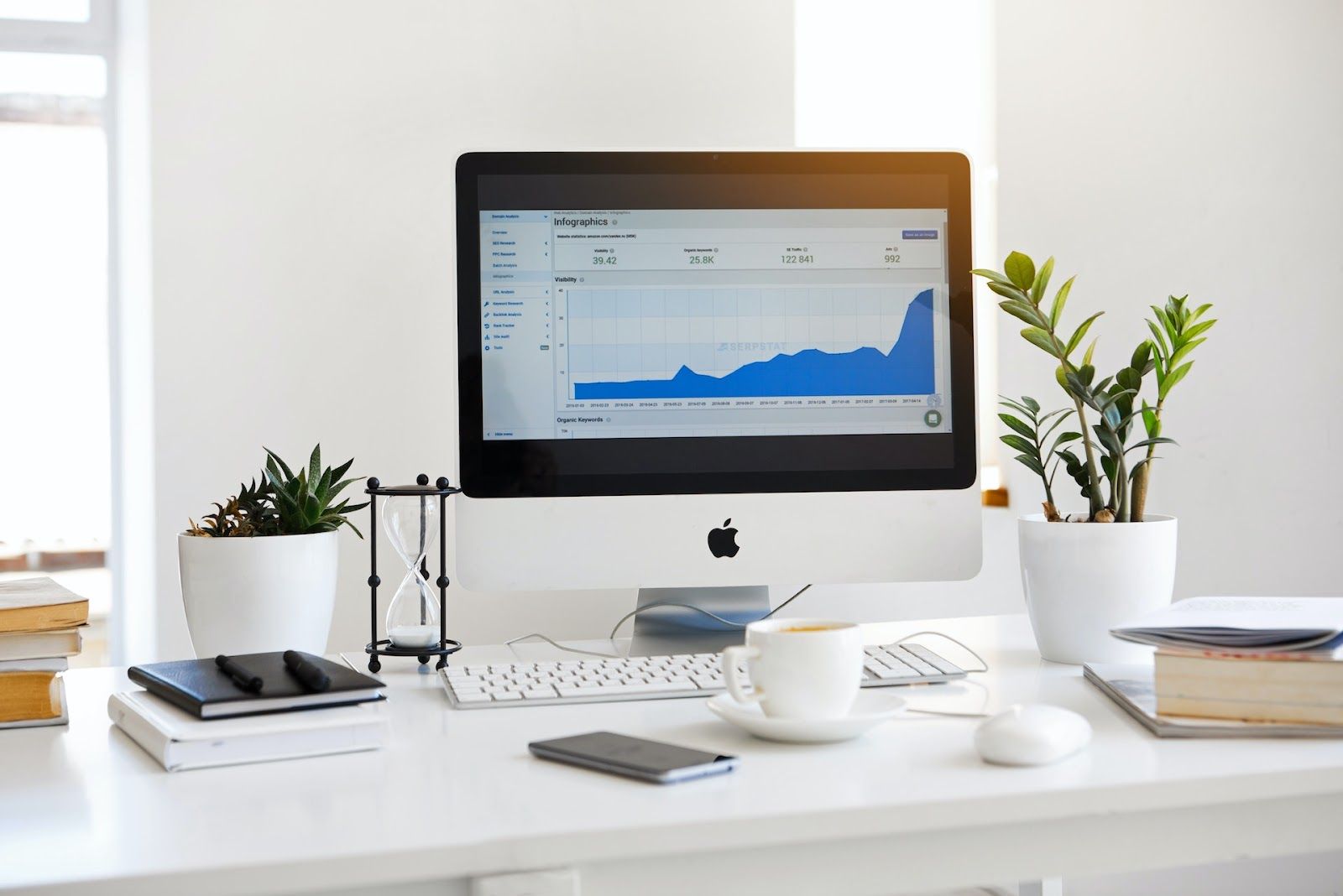 3. Salesforce Surveys
Although primarily a CRM solution, you might be surprised to learn that Salesforce does also offer basic built-in online survey tools. Users can create reports and dashboards within Salesforce, export the survey data, and share insights across their organization.
Pros
One obvious benefit of using Salesforce's online surveys is that customer feedback can be instantly stored together with any other customer records already loaded onto the CRM. This can be a big advantage for users who don't want to spend money on an additional tool, and it also eliminates the hassle of integrating your Qualtrics account with Salesforce.
Cons
Salesforce is primarily a CRM platform, so its online survey tools are very basic compared with Qualtrics. Users can make changes to the images and text and button colors, but the overall look is clunky and simplistic. The analytics and reporting tools are also very limited, especially when compared to Qualtrics.
Pricing
If you are already using Salesforce,  you pay for Salesforce Surveys by buying a response pack for $300 per 1000 responses. Given that price includes a full CRM system and a basic online survey tool, Salesforce definitely wins on price for those who just need to make simple online questionnaires.
Summary
A simple but useful alternative for Salesforce users looking to create basic online surveys.
4. Zoho Surveys
Zoho Survey is a straightforward online survey tool for market research. Like Qualtrics, it offers customised or ready-to-go survey templates as well as interactive charts and built-in reports.
Pros
Overall, Zoho Survey has similar capabilities to Qualtrics with the option to use ready-made templates or customise your own surveys. If you already use other Zoho products, it's really easy to push data through to Zoho CRM or Zoho Campaigns. There are integrations also with other popular platforms including Google Apps and Mailchimp. Zoho Survey has the option to translate your survey into 70 different languages.
Cons
Zoho Survey's analytics and reporting are more limited than Qualtrics. Users have also commented that the user interface looks dated compared to other survey tools, and it can be clunky to use.
Pricing
Again, Zoho Survey is inexpensive compared to Qualtrics. There's a free package which includes unlimited surveys and up to 100 responses per survey, and the Plus package costs just $30 per month for unlimited responses.
Summary
Similar capabilities to Qualtrics, but easy to use alongside other Zoho products.
Qualtrics competitors & alternatives with better text analytics functionality
1. Thematic
Thematic is our proprietary text analytics solution. Similar to Qualtrics' Text iQ, Thematic automates feedback analysis using AI so users can get deeper insights into their customer or employee experiences. The key difference to TextIQ and Confirmit, is that you don't need to train the solution. It automatically discovers themes in the data. The key difference to Medallia, is that it works on dataset from any industry.
Pros
Thematic was specifically built for customer feedback analysis and uses the latest Deep Learning research. The software is highly accurate since themes are generated directly from the feedback and semantic similarity is used to continuously create themes. Another advantage is that users can easily combine their own input with the AI to get even better results tailored to their business requirements.
Cons
Thematic specializes in feedback analysis, so they don't offer online survey building and hosting directly on their platform. But users can easily connect their feedback from channels like survey platforms, review sites, live chat, and social media to Thematic using their huge range of integrations. Co-incidentally, Thematic has a native Qualtrics integration. So maybe you don't need to ditch Qualtrics after all!
Pricing
Thematic's pricing starts at $500 per month for up to 1000 pieces of feedback per month and up to three users. Thematic also offers a free trial.
Summary
Highly-accurate text and sentiment analysis at a reasonable price.
2. Confirmit
Confirmit is a survey solution which facilitates data collection across the web, mobile devices and even CAPI (computer-assisted personal interview) systems. It also comes with built-in analytics and reporting tools.
Pros
We found that Confirmit was one of the top survey tools in terms of setup and implementation, with over 50% of users giving positive feedback on customization features. It is both flexible and powerful, in particular for researchers who program their surveys.  
Other key benefits of Confirmit include its AI text analytics software, 'Genius'.
Confirmit uses a hierarchical categorization model. You can train the system to categorize feedback into a hierarchy of 3 or more levels automatically.
Confirmit also provides granular emotional analysis.
Cons
Apart from text analytics, Confirmit's feedback analysis and reporting tools are not  as advanced as Qualtrics. Another big con is the price. Every 4th review mentions Confirmit's pricing as the main negative.
Pricing
Confirmit's pricing is only available on request and depends on your exact business requirements.
Summary
A flexible survey solution with strong customization features, but many reviewers mentioned high pricing.
3. Medallia
Medallia is a feedback and customer experience solution popular with larger companies. It's a common alternative to Qualtrics for companies who can afford the high price tag. Medallia offers additional functionality aside from surveys. 80% of their experience signals are non-survey, including email, social media, web, and in-app. Medallia uses Machine Learning and AI to analyze this data.
Pros
Medallia's text analytics solution relies on large industry-specific taxonomies. It works well for companies in traditional industries such as hotel and travel, where the type of feedback doesn't change much.
Cons
Negative Medallia reviews focus on issues with the mobile app and limitations with its functionality or features. One particular issue is its reporting capabilities, with twice as many respondents talking about this with negative sentiment compared with other survey tools & Qualtrics competitors.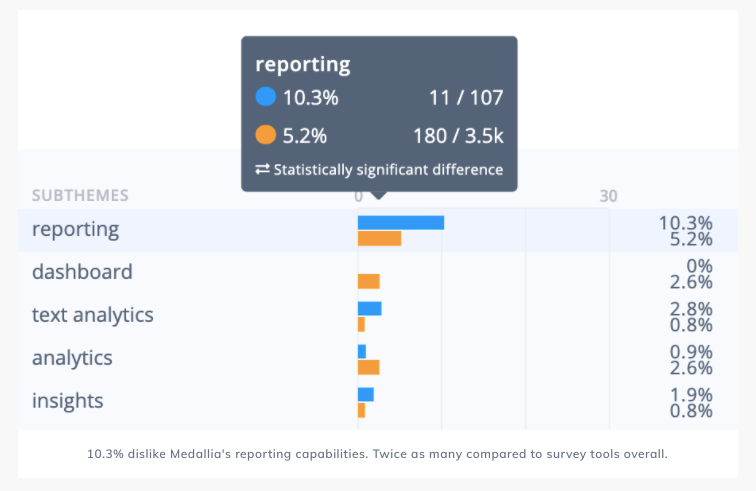 Pricing
Medallia pricing is only available upon request.
Summary
A comprehensive experience management platform for collecting and analyzing more than just survey data.
Conclusion
When it comes to the best alternatives to Qualtrics, there sure are a lot of options to choose from. Ultimately that choice comes down to exactly what you want to achieve. That might be highly-accurate text analysis of your feedback, or just the ability to create simple but aesthetically-pleasing survey forms for your customers or employees.
We hope that this guide has made it a bit easier to understand the key differences between each solution, and to identify what will work best for your business.